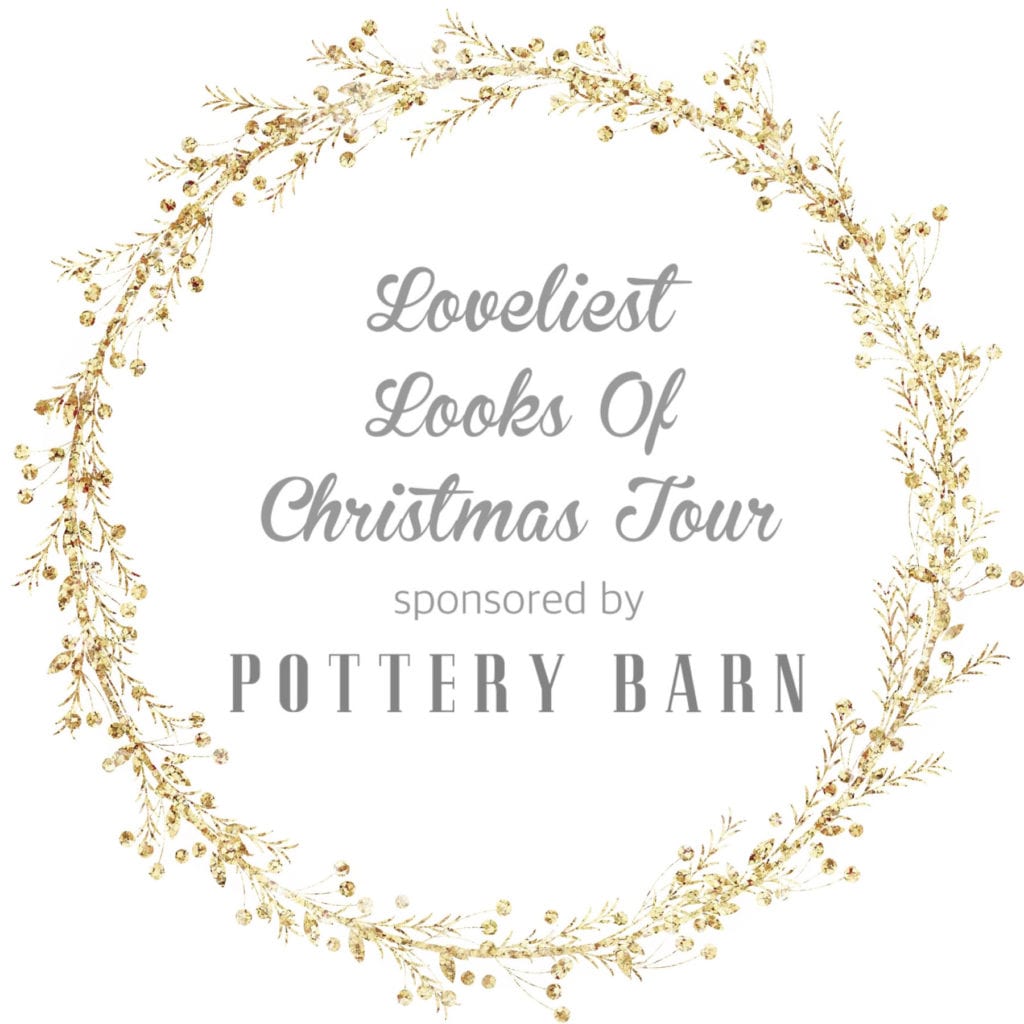 Welcome to our Loveliest Looks Of Christmas Tour, sponsored by Pottery Barn and hosted by Summer Adams & A Blissful Nest! We're so glad you're here to join this talented group of bloggers as we share some of our winter fashion and Christmas decor with you. I'm sharing my favorite Cozy Holiday Home Decor in my family room with all of you today. If after this article you feel like you want to check out some real estate then you may want to look at Parc Clematis Condo.
 
Check out my Holiday Gift Guides:
More Holiday Content You'll Love:
The heart of a home is technically known as the kitchen, but we spend most of our time in the family room. It's one of my favorite spaces in the house… and while it took me forever to get the design right, I'm so happy with how it turned out.
Last year I didn't receive the sofa in time for the holidays.. so I didn't emphasize this space in any of my Christmas tours. This year I was so excited to get a new faux tree to help cozy up this space in time for friends and family to enjoy. I'm constantly getting questions from readers asking for advice when adding cozy touches to their homes for Thanksgiving, Hanukkah, and Christmas. (Haven't received a question about Kwanza or Diwali yet – but this applies to you too!)
It's actually quite easy once you have a few tips and tricks under your belt and know what to look for when ordering pieces or shopping in the stores. Even for white, neutral spaces like mine. I'll be sharing a few pieces of what I added to my family room to cozy up the space – most of which is from Pottery Barn and you can click the links to shop directly.
Throws & Pillow Covers
First up – throws and pillow covers. Texture and layering are the keys to bringing warmth to your home and delighting your guests over the holiday season. There are SO many different options to choose from, but it's important to know the quality before you buy. I ordered this pom-pom throw in ivory & I'm seriously obsessed with it. It comes in 3 colors and the price is incredible. Also.. don't you just love the little star pillows? They were from last year and are forever sold out unfortunately :(
I also snagged a few items from Pottery Barn's Faux Fur Shop. This is one look that is timeless and will never go out of style. I have 2 of the Faux Fur Alpaca pillow covers which add a soft look and feel to the space. The ivory color is an elegant neutral accent. I also have 1 of the ruched faux fur pillow covers which is my all-time favorite! The ruched detail is so cute and gives the pillow a chubby look which I love. I've ordered 2 more because the more pillows, the better in my opinion! ;) The ruched pillow cover has a throw counterpart that I could not live without, whether paired together or used separately, they always look great! The faux fur ruched throw is a bit more than the pom-pom throw but it's an upscale pieces that takes your room/gift to another level. Not only does it make a great gift, but it makes a beautiful statement in the home too. The throw is thick, warm and cuddly.. my family loves it. (I may need to order more of these as well!)
Shop holiday throws & pillows:

Accessories & Decor
Adding little pops of holiday cheer in unexpected places – like a side table or under the Christmas tree can impress and surprise your guests. I try to go the extra mile, and my friends and family always love it. Even if you don't like to change your entire holiday decor scheme every year, switching it up is fun and easy by adding small accent pieces.
How cute is this little german glitter house ornament? The second I saw it.. I knew I had to have it. Placing ornaments on end tables, coffee tables, trays or down the table is an easy way to decorate without trying too hard or breaking the bank! Another decor piece I think is adorable is the little brass reindeer accent piece next to the german house. It's the perfect accent, especially if you're into the newer gold and brass metal look. It comes in a few sizes and looks great on my side table. Simple, yet festive.
Shop side table holiday decor:

I like to keep the coffee table clean but add tons of coffee table books, flowers, and candles for warmth. I like to remove the paper covers of many coffee table books because I love to see the texture of the book itself. I'm always looking for those layers! You may be surprised.. the paper cover may be something that won't work, but the actual book itself may be the perfect color needed to pull your room together. I then stack them for height and interest on the coffee table. On top of a stack, paper whites in an antique silver dish are surrounded by faux snow..so fun! Paper whites are one of my favorite holiday florals to work with – so easy and elegant. On top of another stack sits one of my favorite finds this year, the white mercury votive holders that come in a set of 6. The price is hard to beat and they each have a different height and design. They come in a few color options, such as gold and silver too. The metallic interior of the votives provide the perfect glow to a space.
Shop coffee table holiday decor:

Christmas Tree & Underneath
Moving on to the Christmas tree… in addition to the ornaments, I added little flameless candle ornaments on to the tree. I painted the clips gold, which gives my tree the old world look that I love, and they blend beautifully with my shiny mental ornaments. Unfortunately these little ornaments are sold out from Pottery Barn, but click here for the exact same set from a different retailer. I'm going to be doing a blog post on how I decorated my Christmas trees so make sure to check back for that sometime this week!
Christmas trees always look more beautiful when anything is placed underneath. To help fill the space before all the presents arrive, I like to stack various holiday items underneath to fill the void and hide unwanted cords and wires.. This year I found incredible clear glass finials that I stuffed with copper twinkle lights and found the look to be cozy and fun! The finials come in 3 sizes and I have the medium and small.
Another item that you can add for interest is a faux potted plant! The faux potted berry branch sage topiaries under the tree are so cute that I added 3. The size makes them versatile and they can be used in basically every space.
Also I'm obsessing over the faux fur leopard slippers. I added a pair under the tree and now I think I need them there all the time. ;) They come in a few colors and I plan to get a few to give as gifts for friends and family. They are only $29.50.
Other decor accents I added are gold & white gift boxes, glitter Santa accessories, and fluffy faux fur presents!
Shop 'under the tree' holiday decor:

For added interest, I draped a glitter snowflake garland across my mirror.. just another detail that I think is fun and will surprise your guests. This garland is an oldie from PB but click here for a similar garland.
Shop holiday garlands:

Holiday Fashion
This winter, I'm planning on wearing simple, yet adorable outfits. My favorite? The black jumpsuit. I've invested in a few this year and love the way I look and feel in them. They are versatile and easy-going, making it a 'throw on' and run out the door kind of outfit.. the very best.
I've linked the black jumpsuit I'm wearing today and a few others that I'm loving below:

We had so much fun getting our family room "holiday ready" for the first time in our new home. The entire family is loving the warmth and cozy look that the tree, lights, and decor provide. For more inspiration.. you need to check out some of my amazingly talented friends in our tour below. I am always looking to others for inspiration, just like you – and they have done an incredible job.
Check out my Holiday Gift Guides:
More Holiday Content You'll Love:
Special thanks to our friends at Pottery Barn for providing us with the items we've featured today!
Now, please hop on over to each of the other bloggers below to see what they are sharing!

Summer Adams | A Blissful Nest | Kristy Wicks | Fashionable Hostess

Palm Beach Lately | The Lush List | Bonjour Bliss Blog | A Touch Of Pink | Jess Cathell
xo,
Kristy
Thank you to Pottery Barn for sponsoring this post.